Skip to product information
Velvia - Housse de canapé en coton-velours
$23.00
LIVE: people also look at this product.
No Compromise in Quality

100% Satisfied Guarantee

Free delivery

Support Client
La protection ultime pour votre canapé
Transformez votre canapé avec cette housse de canapé élégante et douce. Elle est faite en tissu épaissi jacquard à base de coton velours, offrant à votre canapé un toucher luxueux et doux de même qu'une protection confortable.
Son revêtement antidérapant offre une sécurité supplémentaire et son tissu en polyester et en coton rend votre canapé chaud et confortable en automne et en hiver.
Mettez en une sur votre canapé et profitez d'une luxueuse douceur et d'une protection tout en étant assuré que votre maison est à la mode.
Pratique et adapté à tous types de canapés
Grâce à sa flexibilité, elle s'adaptera à différents types et tailles de canapés. Quel que soit le style de canapé qui orne votre beau salon.
Elle est aussi dotés de particules anti-dérapantes pour offrir une bonne adhérence au sofa.
Renew your space
Universal for all sofas
Comfortable and Soft
Saves time and money
Non-slip and machine washable
Serenity in maintaining your living room
Resistant to animal scratches
If you are not satisfied with your product, we promise to refund you if you wish up to 14 days after your delivery.
Treat yourself to ultimate comfort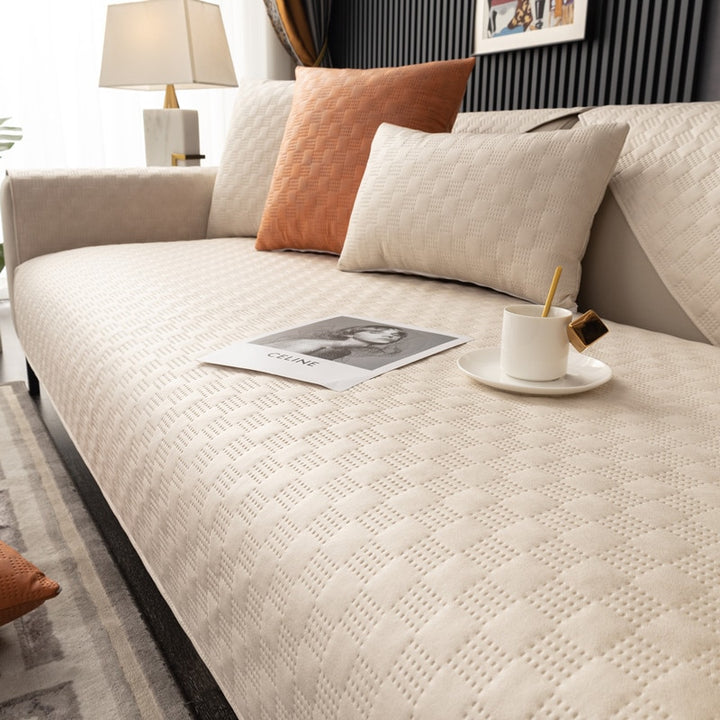 Our cover is suitable for all seasons. It allows you to change your decor in the blink of an eye. This is thanks to the variety of colors that go well together and the easy and quick installation.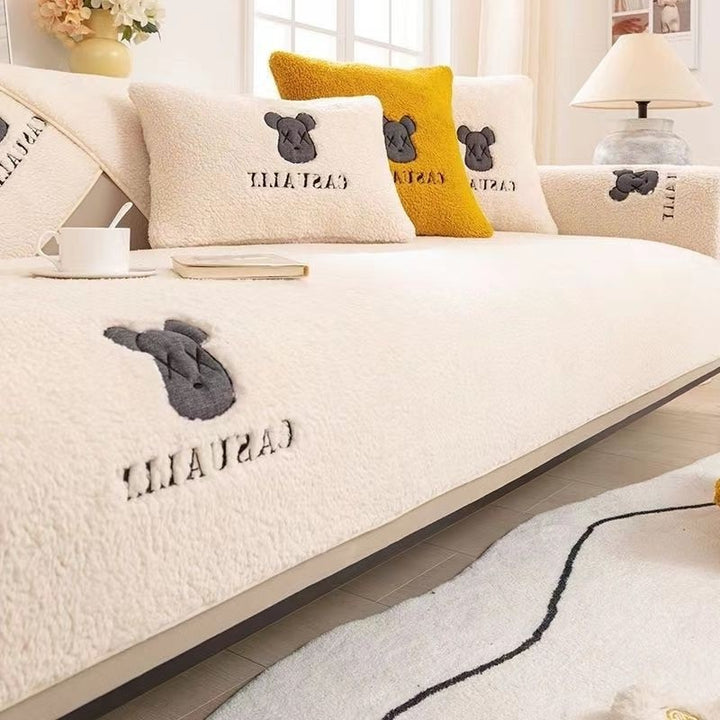 If you have pets, rest assured because this cover does not retain hair. So you won't need to spend time removing them. This cover is also scratch resistant.
Complete the look of your living room